Safety Consulting Services have partnered with iHASCO eLearning to provide you with a large range of online training courses.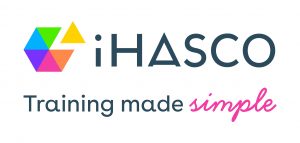 Health & Safety, HR Compliance & Business Compliance eLearning
iHASCO are a market leading provider of Health & Safety, HR Compliance and Business Compliance training, having delivered over 6.5 million training sessions to over 10,000 clients worldwide. With their ever-expanding course library, they almost certainly offer courses that will help your organisation to work towards legal compliance, and to protect your workforce.
Each of iHASCO's courses are accredited by authorities, with many of their Health & Safety courses receiving IOSH, RoSPA, and IIRSM approval
The best selling courses Manual Handling Training, Fire Awareness Training, Mental Health Awareness Training and Essential GDPR Training.
As a client of Safety Consulting Services you will receive a 10% discount for online Health & Safety, HR Compliance & Business Compliance training.
To get your 10% off with iHASCO speak to James Wilson and quote – 375811
james.wilson@ihasco.co.uk
Tel 01344 867088
See all Health & Safety Courses
See all HR Compliance Courses
See all Business Compliance Course
SCS Toolbox Talks
For a lower level of training and a more hands on approach we have a vast collection of Toolbox talks in a wide variety of subjects completely free to our clients. For a free sample or to know more get in touch
Are you meeting your GDPR requirements?
Complete our GDPR quiz to see how well you are doing.
"We always manage to mess your consultants around one way or another by changing our appointment times at the last minute, it never seems to be a problem for you. Great job guys"………………
Online Training. Providing effective eLearning
Find out more about our training, including the extensive catalogue from our partner iHasco