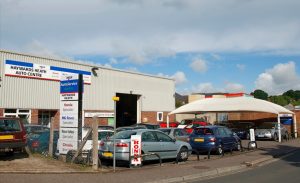 Its always great to get a call out of the blue on a Monday morning from a garage requesting our services. After spending a couple of hours on site I could only find 5 minor non conformance's. Keep up the good work Kerry and the team at Haywards Heath Auto Centre.
Are you meeting your GDPR requirements?
Complete our GDPR quiz to see how well you are doing.
"Due to my retirement the position of H&S manager was going be undertaken by an outside agency. After numerous meetings with consultants I was pleased the duty fell upon SCS. They were enthusiastic about their role with us & also came highly recommended by other people in the trade"…………
Online Training. Providing effective eLearning
Find out more about our training, including the extensive catalogue from our partner iHasco