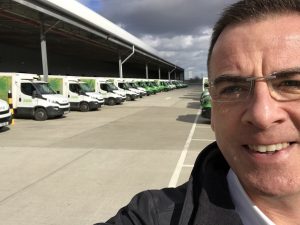 A VMU is found on sites, such as ASDA, Tesco, Shell, Ocado etc, were a large fleet of trucks require 24 hour repair to keep stock rolling. This has become our 16th VMU to whom we assist with Health & Safety and makes us the VMU masters and VMU market leaders.
For all your VMU Health & Safety needs contact us today
Are you meeting your GDPR requirements?
Complete our GDPR quiz to see how well you are doing.
"Due to my retirement the position of H&S manager was going be undertaken by an outside agency. After numerous meetings with consultants I was pleased the duty fell upon SCS. They were enthusiastic about their role with us & also came highly recommended by other people in the trade"…………
Online Training. Providing effective eLearning
Find out more about our training, including the extensive catalogue from our partner iHasco