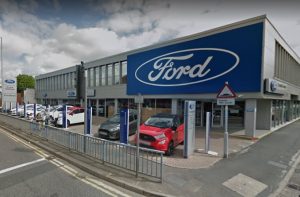 A Ford main dealer has been criticised after workshop technicians forgot to properly re-fit a wheel on a customer's car, The Sun has reported.
The customer had collected his wife's car from Evans Halshaw in Wolverhampton where it was returned just two months after the dealership sold the car to have a new engine fitted.
After he smelt burning on his drive home, the customer jacked the car up only for the wheel to fall off.
He said: "The car was so smooth to drive, it was like a Rolls-Royce.
"But in fact I was in the Grim Reaper's grasp.
"If I'd swerved suddenly or taken a tight corner the wheels would have come off.
"It was a death trap."
None are yet unsure if the wheel nuts were loose and came off or where not put on in the first place.
The gentleman and his wife are now demanding a replacement car.
Evans Halshaw said: "We've offered a full apology and are investigating."
For further information on avoiding serious incidents then contact us today
Are you meeting your GDPR requirements?
Complete our GDPR quiz to see how well you are doing.
"Right from the outset you have shown that Health & Safety is not just a boring subject. In doing, so have introduced the team to cultural awareness and their responsibilities to each other and the company. I will be recommending you to my friends"………….
Online Training. Providing effective eLearning
Find out more about our training, including the extensive catalogue from our partner iHasco