Safety Consulting Services have partnered with iHASCO eLearning to provide a large range of online training courses for many years.
iHASCO eLearning are a market leading provider of Health & Safety, HR and Business Compliance training, having delivered over 6.5 million training sessions to over 10,000 clients worldwide. With their ever-expanding course library, they almost certainly offer courses that will help your organisation to work towards legal compliance, and to protect your workforce.
Each of iHASCO's eLearning courses are accredited by authorities, with many of their Health & Safety courses receiving IOSH, RoSPA, and IIRSM approval
To discover the courses available and get your discount code please visit our training page.
https://www.safetyconsultingservices.co.uk/training.php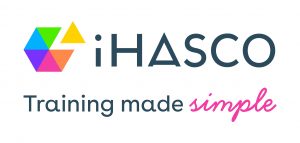 Are you meeting your GDPR requirements?
Complete our GDPR quiz to see how well you are doing.
"Being part of a large truck manufacturers in Great Britain I wanted reassurance that my consultants were up to the the task. I got it from nearly every other franchisee in the group who all recommended SCS. I asked SCS to start immediately while still honoring the remaining contract with the previous so called consultants"…………..
Online Training. Providing effective eLearning
Find out more about our training, including the extensive catalogue from our partner iHasco