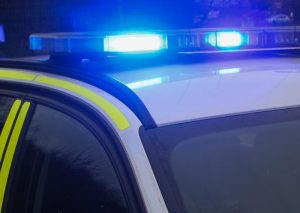 A mechanic who killed a pensioner while test driving a customer's car he'd just fixed has been jailed for three-and-a-half years.
Russell Vines, who was 19 at the time of the incident, was taking the Honda Prelude "around the block" when he lost control and crashed into another car.
74-year-old Winstone Cotterell, who was in the other car with wife Janet, became trapped in his vehicle and later died in hospital.
Janet suffered serious injuries including fractures to her ribs, sternum and leg.
Death by careless driving while under the influence of drugs
Vines pleaded guilty to causing death by careless driving while under the influence of drugs and causing death while uninsured in February last year.
When Vines had a blood test six hours later he was found to have 1.1 part cannabis per litre of blood.
The court heard though it was not possible to back calculate his cannabis level he would have been significantly impaired to drive safely.
Charles Row, defending Vines, said: "He is genuinely sorry.
"He is full of remorse for what he has caused to this family.
"He accepts he was entirely at fault.
"A poor over-reaction caused the crash and the death of Mr Cotterell.
"There is no doubt remorse is genuine."
Mr Row said his client was more interested in fixing cars than driving them and on the day in question was taking the Honda "around the block" after working on its radiator.
Vines accepted smoking cannabis the night before, but said he felt perfectly well when he drove.
Are you meeting your GDPR requirements?
Complete our GDPR quiz to see how well you are doing.
"Being part of a large truck manufacturers in Great Britain I wanted reassurance that my consultants were up to the the task. I got it from nearly every other franchisee in the group who all recommended SCS. I asked SCS to start immediately while still honoring the remaining contract with the previous so called consultants"…………..
Online Training. Providing effective eLearning
Find out more about our training, including the extensive catalogue from our partner iHasco