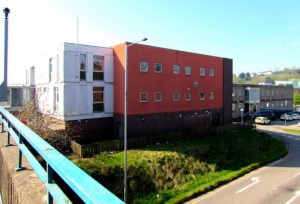 A manufacturer of steel water storage tanks and supporting towers has been fined after a worker suffered multiple fractures following a fall from height.
Cwmbran Magistrates Court heard how, on 25 October 2017, a Braithwaite Engineers Limited employee was injured when he fell from a lorry bed whilst unloading the lorry at their site in Risca, resulting in multiple fractures of his head, ribs, shoulder blade and fingers, causing him to miss over five months of work.
An investigation by the Health and Safety Executive (HSE) found the company had failed to provide employees with suitable and clear instructions and training so that employees did not access lorry beds in an unsafe manner.
Braithwaite Engineers Limited, of Units A&B Leeway House, Leeway Industrial Estate, Newport pleaded guilty of breaching Section 2(1) of the Health and Safety at Work etc Act 1974. The company has been fined £9,400 and ordered to pay costs of £1,680.75.
Speaking after the case HSE inspector Will Powell said: "Falls from vehicles can be overlooked by employers when considering risks from work at height. Simple measures would have prevented this accident."
For further information on avoiding serious incidents then contact us today
Are you meeting your GDPR requirements?
Complete our GDPR quiz to see how well you are doing.
"Due to my retirement the position of H&S manager was going be undertaken by an outside agency. After numerous meetings with consultants I was pleased the duty fell upon SCS. They were enthusiastic about their role with us & also came highly recommended by other people in the trade"…………
Online Training. Providing effective eLearning
Find out more about our training, including the extensive catalogue from our partner iHasco