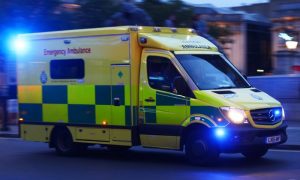 Post-mortem to establish the exact cause of death as part of HSE investigation.
A man has died after a car ramp collapsed as he worked on a vehicle in a garage, Wales Online has reported.
An inquest has been opened into the death of John Anthony Steven Rees, 54, in Swansea, on July 18.
A post-mortem examination will now be held to establish the exact cause of Mr Rees' death, whose death is being investigated by the police and Health and Safety Executive.
Emergency services were called to the scene when Mr Rees died after the ramp apparently collapsed as he worked on a car.
A South Wales Police spokeswoman said: "We were called to a sudden death at about 6.20am on July 18 in Penclawdd.
"Inquiries are ongoing into the incident in consultation with the HSE."
An HSE spokesman confirmed they are aware of the incident and were investigating with the help of South Wales Police.
The inquest was adjourned until 23 January 2020.
For further information on avoiding serious incidents then contact us today
Are you meeting your GDPR requirements?
Complete our GDPR quiz to see how well you are doing.
"Being part of a large truck manufacturers in Great Britain I wanted reassurance that my consultants were up to the the task. I got it from nearly every other franchisee in the group who all recommended SCS. I asked SCS to start immediately while still honoring the remaining contract with the previous so called consultants"…………..
Online Training. Providing effective eLearning
Find out more about our training, including the extensive catalogue from our partner iHasco